We offer you a sheltered place to arrive, recharge and grow. Here you can experience security, community, balance and ease.
A place full of peace, balance and healing
We want to create a place of encounter, healing, personal development and balance. A place that supports people to create peace with themselves and within themselves. To go out into the world with this peace in their heart and mind. And thus carry it into the world.
For this place the values of hospitality, community, connection, authenticity, protection, security and love are especially important to us.
The dream of a place beyond right and wrong where every person can be there as they are. A place where love, for myself, for other people, for life, can grow to universal love.
This seminar house is currently being renovated. Over the winter we will build and create this place. Therefore there are only a few pictures for now. More will follow in the next months.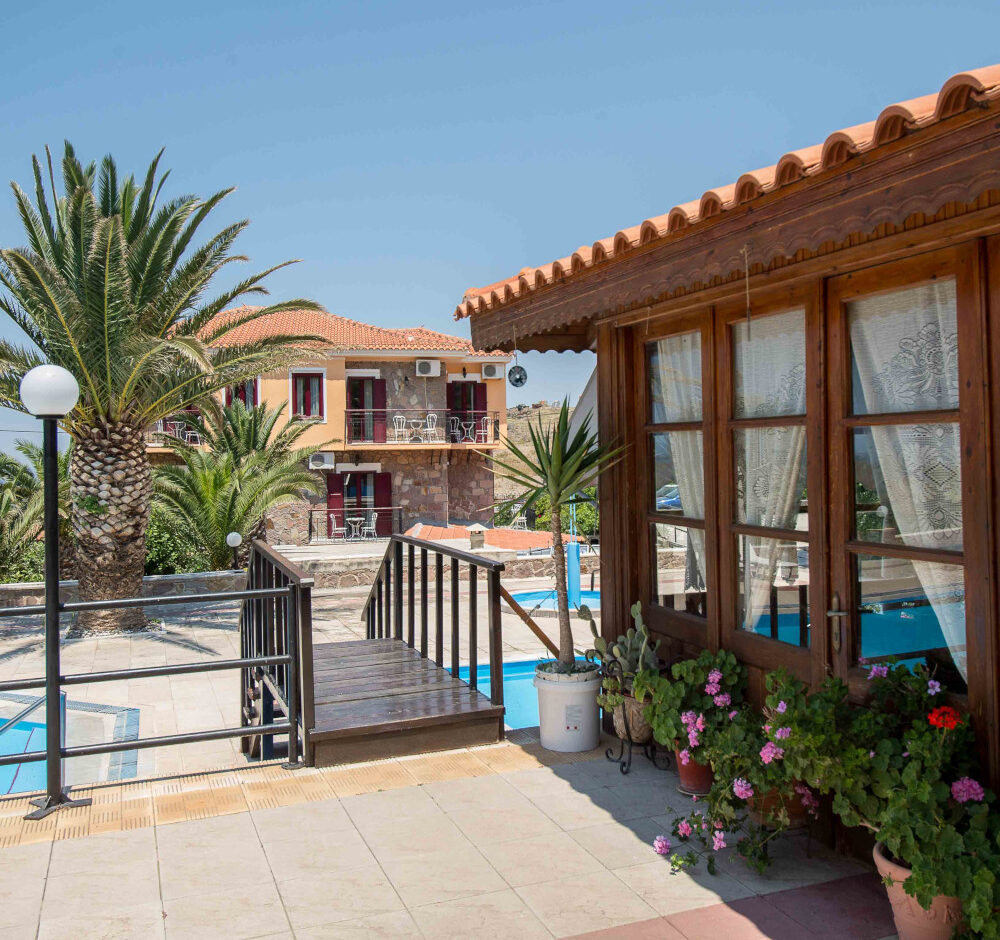 Your seminar at Vida Balance Garden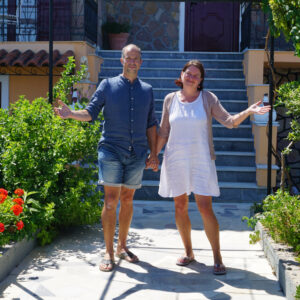 A Seminar house run by trainers for trainers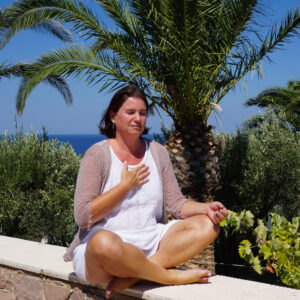 lived non-violent attitude & family atmosphere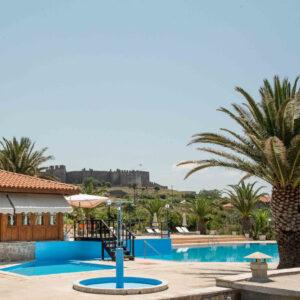 exclusive use by single group possible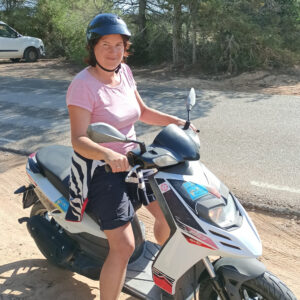 Support with logistics and activities on site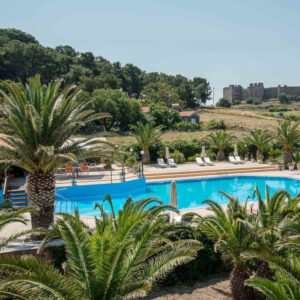 quiet location close to Molivos at the same time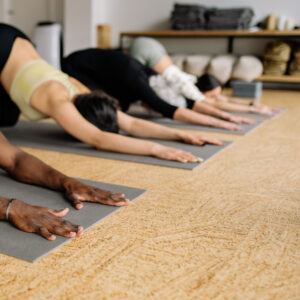 Equipment for bodywork, meditation, massages
Online Info Event Thu, 22.09.2022
Get to know the Vida Balance Garden
Are you looking for a special place t0 hold your trainings?
Would you like to combine vacation and personal development?
Are ease, clear communication and consideration of your needs important to you?
In this evening event you can get to know us. We will introduce you to our seminar house and personally answer your questions.
Experience an informative evening with exchange and a lot of space for your concerns and questions! Wanna join us?
We are looking forward to meet you.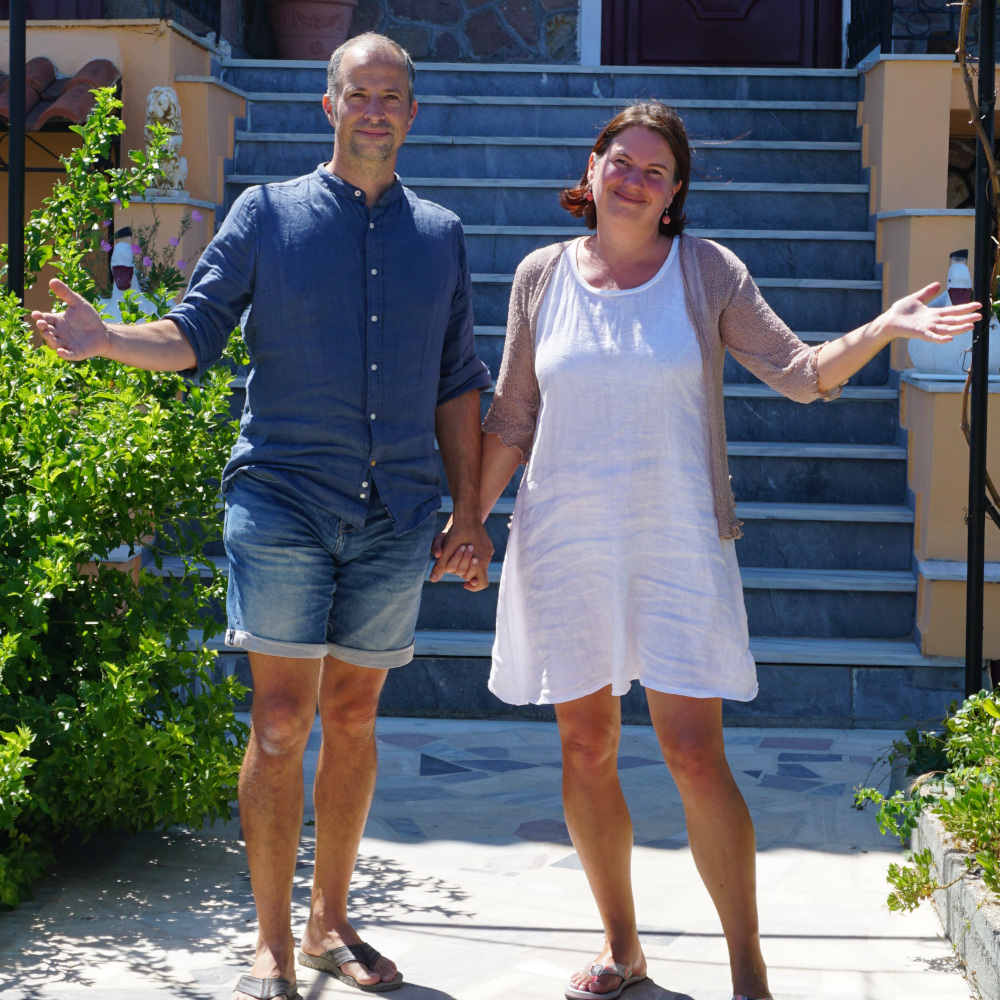 Seminars in a unique environment
Discover the treasures of the island of Lesbos
Immerse yourself in medieval Molivos
Get active and satisfy your thirst for adventure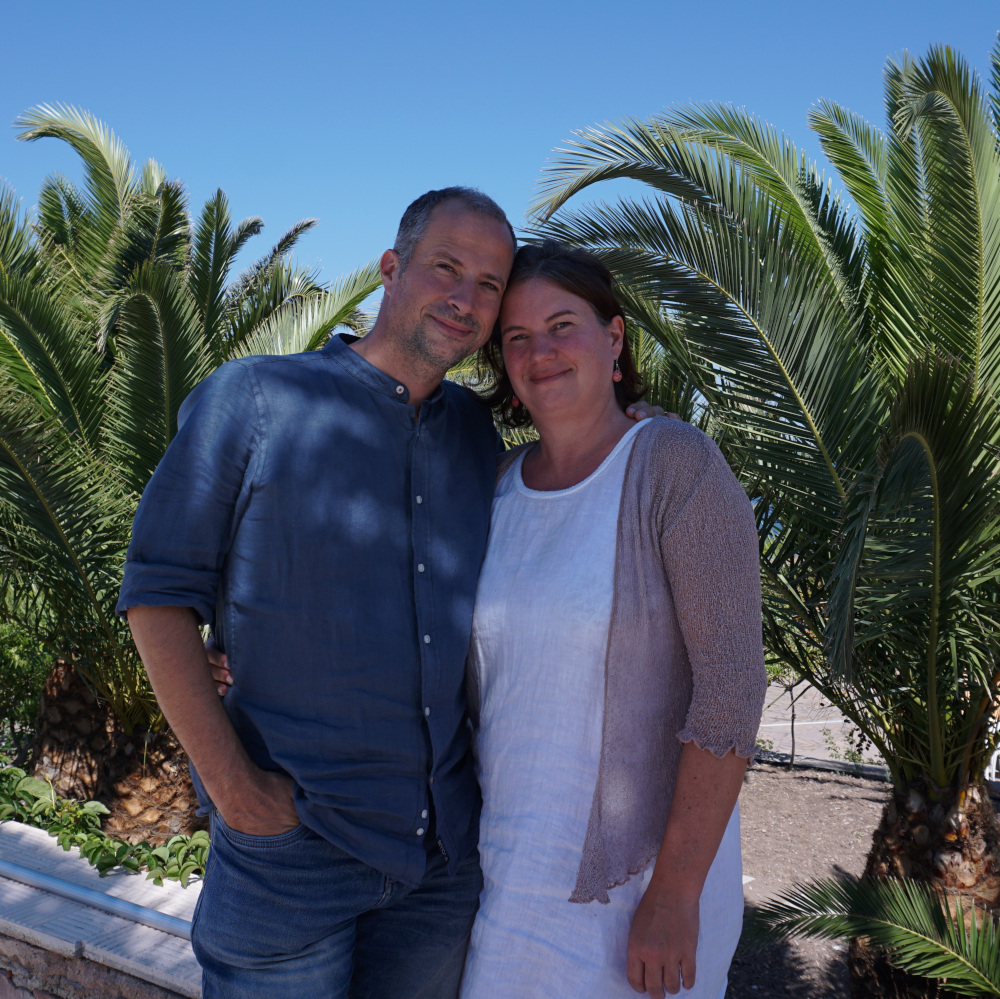 We have been a couple for 25 years and have worked as seminar leaders for 10 years. We are engaged in topics such as personal development, tantra, communication, touch, bodywork, meditation and sexuality. Our personal ongoing development and growth as a couple is important to us.
We are both very adventurous and creative people, often have crazy ideas and enjoy our lives to the fullest.
For a long time we have cherished the vision of running our own seminar house. Here on Lesbos we have found the right place for us to make our vision come true. We want to be courageous and follow our hearts. Next year in April we will open a seminar house on the wonderful island of Lesbos.
We are looking forward to welcoming you in our house!
You exemplify that there is successful partnership.
I experience your relationship as a very authentic and honest relationship, which is rather a rare experience for me these days. I find it admirable how you manage your life and your love. I just love to be around you.

Silvia R.
You are present as human beings!
You have a special gift to open spaces, to hold and to lead groups. I have experienced that you are flexible and empathetic to interests and wishes.
You are also interested in and open to the concerns of your participants outside of the seminar times. I felt that I was in good hands.

Friederike D.
From the bottom of my heart, thank you for meeting you.
I appreciate very much your open, authentic way, your eye for what is needed that moment and the feel-good atmosphere that you create. I felt very comfortable with you and was able to grow emotionally.

Sabine Z.
What I appreciate about Melanie and Jörn is their consistently human attitude.
As well as their reliability, the clear communication and the openness with which the two go into contact. You can feel what they mean when they say that it's not about learning a technique that "works," but about an inner attitude, a way of practicing that enables relationships at eye level.

Sonja S.