Seminar room with large terrace
The seminar room offers plenty of space for exercise, bodywork and massage.
Equipment for seminars and bodywork
Our seminar room is equipped with everything for bodywork, meditation and massages.
Professional on-site organization
We organize everything so that you and your group feel completely comfortable.
We offer the ideal place to hold your seminars. Let yourself be touched by the magic of this place and the human attitude lived here.
Your seminar at Vida Balance Garden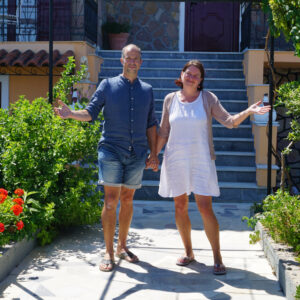 A Seminar house run by trainers for trainers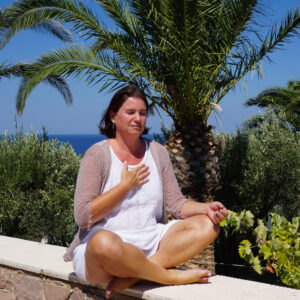 lived non-violent attitude & family atmosphere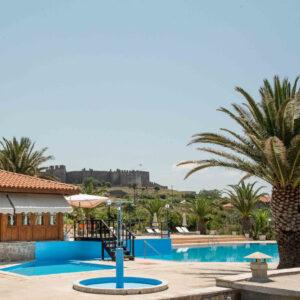 exclusive use by single group possible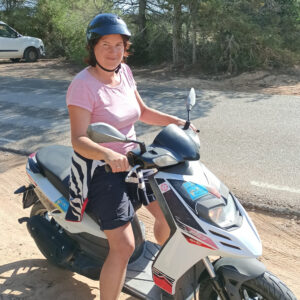 Support with logistics and activities on site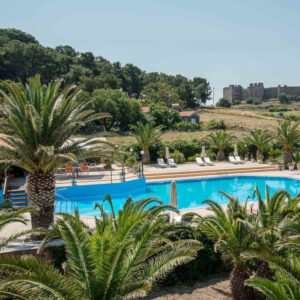 quiet location close to Molivos at the same time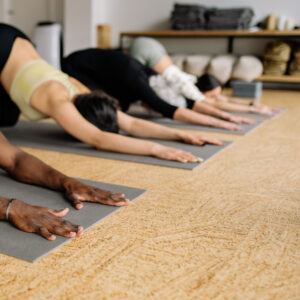 Equipment for bodywork, meditation, massages
A large light-flooded room with a seminar terrace
Here you need some imagination. Over the winter, the room will be newly renovated and furnished.
Imagine the room completely empty, light curtains in front of the windows, a circle with yoga mats, cushions or chairs…
The seminar room is 90 square meters and surrounded on two sides by a window front. It has a great wooden ceiling. Over the winter the room will be newly renovated and furnished.
It is equipped with a sound system, chairs, shelves, flipchart, presentation case, seat cushions, yoga mats, massage mats, electric blankets, wool blankets and a singing bowl. If you need further equipment for your seminar, just contact us.
In front of the seminar room there is a large covered terrace where you can also hold your seminar. The garden also offers various shady seating areas for partner and small group work. Or you can spread out around the pool with yoga mats or seat cushions.
In the booking paln you can see which weeks are already reserved or firmly booked. All weeks that are still white can be requested from us. As a rule, the occupancy is from Saturday to Saturday. However, other arrival or departure days are also possible, or a longer seminar duration than one week. Just ask us. We will call you back and discuss the details with you.
Book the Vida Balance Garden for your seminar
If you are interested in giving seminars at Vida Balance Garden, we would be happy to hear from you. Please write us your desired dates.
We will send you our information brochure for seminar leaders and answer your questions in a personal conversation.
We are looking forward to getting to know you.